Located in Sun City West, (approximately 30 miles NW of Phoenix Sky Harbor Airport). As host of five Senior PGA Tour competitions and two LPGA Tour events, Hillcrest Golf Club offers undulating greens and 25 acres of water and lush fairways. Designed to challenge players of all abilities, Hillcrest features a double-ended driving range as well as extensive short game practice areas for putting, pitching chipping and bunker shots.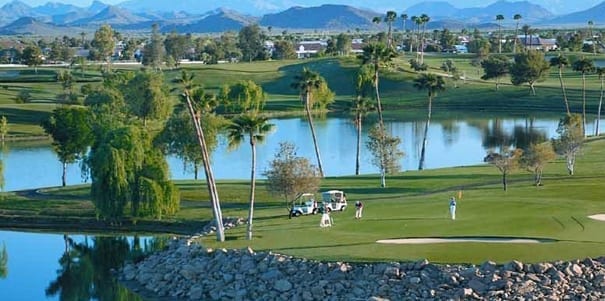 Golf School
Our traditional schools range from 2 to 5 days in length. Each day consists of approximately 5 hours of golf instruction, lunch at the golf course, plus your tee time and cart to play golf after instruction. We teach all skill levels, and there are never more than 4 students per instructor. Approximately half of every traditional golf school covers full swing (drivers and irons), and the other half focuses on short game skills covering putting, pitching, chipping, and bunker play.
LIMITED SPOTS REMAINING - CALL (800) 472-5007
Golf School Schedule
YEAR-ROUND
2-Day Schools every Thu-Fri and Sat-Sun
3-Day Schools every Mon-Wed
5-Day Schools every Mon-Fri

This location is for commuters only (no hotel packages).
THIS LOCATION ALSO OFFERS
Short Game Schools … 4 hours of instruction only. Lunch and tee time not included.
Short Game Schools can be scheduled for 2-5 days in length. Summer months only (May-Sep).
Call (800) 472-5007 or email info@JacobsGolf.com
for Short Game pricing, availability, and details.
| | | | |
| --- | --- | --- | --- |
| PROGRAM | DATES | COMMUTER | HOTEL |
| 2-DAY | NOV 02, 2023 - JUN 02, 2024 | $695 | N/A |
| 3-DAY | OCT 30, 2023 - MAY 29, 2024 | $945 | N/A |
| 5-DAY | OCT 30, 2023 - MAY 31, 2024 | $1,395 | N/A |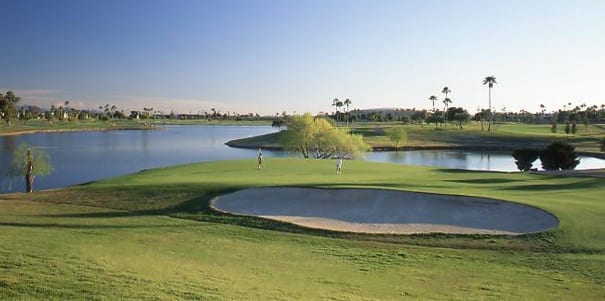 Golf Academy
If you are looking for private or semi-private instruction that offers fewer hours and is more customized to meet your specific needs, we can design a program specifically for you within our John Jacobs'™ Golf Academy. These programs are offered seven days a week at most of our locations. To schedule an academy lesson, please call 1-800-472-5007.
V-1 Video Analysis included with all lessons
Clinics available for small or large groups
Juniors (17 and under) receive 20% discount on all academy lessons
Please call for details and special group rates.
Academy Rates
| | | |
| --- | --- | --- |
| PRIVATE LESSONS | 1 STUDENT | 2 STUDENTS |
| 1/2 Hour | $65 | $100 |
| 1 Hour | $100 | $150 |
| 2 Hours | $180 | $270 |
| 4 Hours | $300 | $450 |
| LESSON SERIES | 1 STUDENT | 2 STUDENTS |
| 4 x 1/2 Hour | $240 | $360 |
| 4 x 1 Hour | $360 | $540 |
| 6 x 1 Hour | $500 | $750 |
| 12 x 1 Hour | $900 | $1,350 |
| PLAYING LESSONS | 1 STUDENT | 2 STUDENTS |
| 9-Hole | $295 | $395 |
| 18-Hole | $395 | $495 |